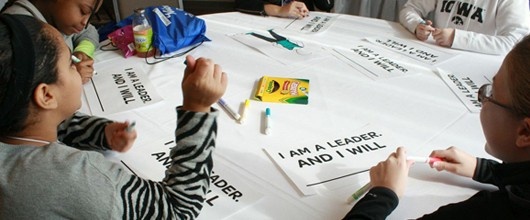 Troops & Service Units
---
Annual Paperwork MY2019
Annual Paperwork is AVAILABLE NOW!  Annual Paperwork is due to GSEWNI annually no later than July 31*. 
This year all Troops will submit Finance Reports through the VTK.  Log in and choose the Finances tab.
 To access your VTK click MYGS/VTK, choose Volunteer Toolkit, user name is your email.  If you experience any difficulty, please contact customercare@gsewni.org.  Service Units will use the form below.  
*Troops that have not submitted Financial Reports by October 31, 2018 could experience a disruption in access to their bank account.



Volunteer Position Description

Service Unit Financial Report
---
MY2019 Membership Incentives!
We want to Thank You again for an amazing year! 
We hope you're excited to get registered for the MY2019 Membership Year! To jump start early renewals we have some exciting incentives we'd like to share with you!
(My2019 Membership Year = 10/1/2018-9/30/2019)



Early Bird: April 1 – July 31, 2019

Girls: Renew your Girl Scout membership for MY2019 on or before July 31, 2019

Choose your very own Early Bird Patch! 

Troops: Renew 5 girls and 2 leaders on or before July 31, 2019

GSEWNI will deposit the value ($25) of one Adult Membership into your Troop Bank Account

Recruitment (Add-A-Member)

Add-A-Member is back! Girls can get a patch by sharing the love of Girl Scouting with their friends. Every Girl should have the opportunity to experience the benefits of Girl Scouting! You can help make this happen! Every Girl Scout who invites a new girl to join Girl Scouts is eligible to receive the "Add-A-Member" patch. The new Girl Scout will also receive the patch!

To earn the patch, referrals must meet these requirements:

The member being referred has never been a Girl Scout or has not been a Girl Scout for at least one membership year
Both girls must be registered with GSEWNI for MY2019 and participate with a Troop or as a Juliette
Only one referring girl for each new member
Renewing members who refer new members MUST have registered for MY2019 prior to 09/30/2018
New members can recruit new members at any point 4/1/2018-9/30/2019 for the MY2019 membership year

Service Unit Growth and Retention

MY2019 Membership Year - Service Unit Growth & Retention Incentives

Service Units have the opportunity to lead their own efforts in making growth and retention goals.  To encourage our Service Units to accomplish these goals, GSEWNI is offering the following incentives.   These incentives can be earned separately, altogether, or in any combination.  Every Service Unit is eligible to earn up to $175.00! The money that Service Units earn by reaching their goals can assist Service Units to provide a well-rounded Girl Scout experience locally for their girls and volunteers! 

1.       Earn $25 by completing Service Unit Annual Paperwork by October 31st, 2018

·         Submit Service Unit Financial Report 

·         Identify Service Unit debit card holders (2 registered members with current background checks)

·         Submit Position Descriptions for all volunteers who hold a SU position

·   Mandatory Position Descriptions for: SU Manager, Treasurer, and Product Sales Manager

2.       Earn $75 by retaining 65% of members by December 31st, 2018.

Renew! Renew! Renew! 

3.       Earn $75 by reaching a Service Unit growth goal of 6% by May 31st, 2019

The growth goal includes both girls and adults

(Work with Troop Support for numbers and to stay on track of reaching your goals – We are here for YOU!)

New Troop Development

Service Units can earn $50 for starting New Troops!

New Troops must meet Minimum Member Requirements – 2 eligible adult leaders and 5 girls
Members must have registered between May 1, 2018 and December 30, 2018
Funds will be deposited into the Service Unit Bank Account
---
Events
Would you like to advertise your Troop or Service Unit Event?
Advertising events on our website is simple and easy to do! When considering using the Event Notification Request to advertise your event, please keep the following in mind:
Events must be open to all Girl Scouts Council Wide.
Events that charge any kind of registration fee, must have an approved Money Earning Activity Application on file.
All events must be submitted separately and individually. 
Before submitting an event, make sure you have reviewed all information in our Safety Resources page.
All events are subject to approval before appearing on the website.



Event Notification Request
---



Bank Request & Financial Agreement

Troop Trip Notification

Certificate of Liability Insurance - Request

Additional Insurance Form

Money Earning Activity Application

Disbanding Troop Notification

Store Registry