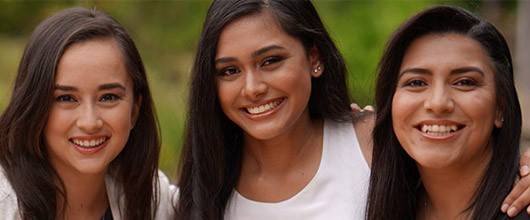 Invest in Girls. Change the World. 
When you make a financial investment in Girl Scouts, you help girls prepare for a lifetime of leadership. Whether she's discovering a scientific breakthrough, working to change policy, or engineering a bridge in her local park--Girl Scouts are changing the world. 

Your gift of $10 could send a girl to a one-day girl program event, like Spooky Science or Signaling or Shelter Building 101.
Your gift of $30 could provide one girl with her annual Girl Scout membership, opening the door for her to develop lifelong friendships, go to camp, explore her world, and become a leader.  
Your gift of $50 could outfit eight Juniors with their Girls Scout sashes, where they can showcase all their hard-earned badges.

Through a gift of $150, a girl could attend Camp Ashwell for one week. 

$365 would send a girl to camp for one week at Camp Four Echoes on beautiful Lake Coeur d'Alene.
$1,000 could create two new Girl Scout Troops of 10 girls and two leaders each.
Online Donation

Continuous Supporter

What does it mean to be a continuous supporter of Girl Scouts? Those donors who choose to support Girl Scouts of Eastern Washington and Northern Idaho as continuous supporters make an ongoing monthly commitment to GSEWNI. The continuous supporters of our council are the donors who help us to maintain a steady stream of support throughout the year. Their donations help send girls to camp, help girls participate in programs, and help provide financial assistance so that all can be Girl Scouts. 


There is no minimum and no maximum for continuous giving. You can start your sustained giving today by clicking on the Donate button and checking the box for reoccurring donation. For more information about becoming a Continuous Supporter of Girl Scouts call our council office at 509.747.8091. 

Partner With Us

Sponsor an Event. Throughout the year GSEWNI hosts a number of exciting and dynamic events that support Girl Scouts in the community through scholarships, camperships and leadership programs. Click here to see GSEWNI's Signature events. 

Girl Scout Alumni

Mentor. Support. Inspire. 

One of our best assets is our Girl Scout Alumni. These women are experts on all things Girl Scout. They are leaders in our community. They are heads of businesses, advocates for causes, compassionate mentors, and innovators. We have many opportunities for our accomplished Girl Scout alumni to give back. Whether through financial investment or through volunteering, alumni support is critical to our work. For more information on how to get involved as a Girl Scout Alumni, contact our office at 509-747-8091.

Planned Gifts

Let your legacy be seen in smiles on girl's faces, in camaraderie at camp, in new discovery's made by Girl Scout scientists, and in each new experience a girl has through Girl Scouts. 

Campaign for Girls

The Campaign for Girls was developed with the desire to better address the needs of girls in the communities we serve. The Campaign for Girls addresses four areas of need: Expanded programming, provide Girl Scout programming to underserved and underrepresented communities, making STEM accessible to girls in rural areas, and providing a community STEM Center. The ultimate goal of this four-part initiative is to raise $300,000 to address these critical areas, and provide the best possible opportunities for girls.  

Enhanced & Expanded Programming
Sponsor a program for girls, support financial aid, or support camperships. Through your support girls will have greater access to Girl Scouts and the critical leadership skills it nurtures.
Provide Girl Scout experience to underserved and underrepresented girls through  Troop 687
Building of success of pilot programs within the West Central Neighborhood in Spokane, the Troop 687, though generous community support and investment, creates traditional Girl Scout troops in identified Title I Spokane Public Schools. Thank you to Spokane County United Way, TransCanada, Jerry Williams, Connie Hill-Bunch, and Mr. & Mrs. Sine for making this life-changing program possible.
STEM Mobile 
Recognizing that access to high-quailty STEM education remains a challenge for many communities, especially in rural areas we set the goal of developing a STEM-lab-on-wheels to reach all girls across our council. 

The STEM Mobile, complete with equipment, experiments, and educator, is projected to be rolling into your neighborhood in spring 2020, far sooner than expected. We could not have accomplished this goal, and in such a short time, without the overwhelming support of our amazing partners including, Avista, Itron, Washington Trust Bank, Numerica Credit Union, The Roy and Leona Nelson Foundation, Eastern Washington University, and Schweitzer Engineering Laboratories and Ed and Beatriz Schweitzer. We owe an enormous thank you to these organizations who believe in girls and carried this dream to fruition. Be on the lookout for the official unveiling of the GSEWNI STEM Mobile in spring 2020!

Maker's Space
We envision a place where girls and their families can come to build, create and explore. This maker's space will be housed at our program center in Spokane and host a range of programs for girls. The Maker's Space will be outfitted with all the cutting-edge tools and technology to give girls the chance to embrace their own creativity and learn.