Virtual Cookie Rally - Daisies and Brownies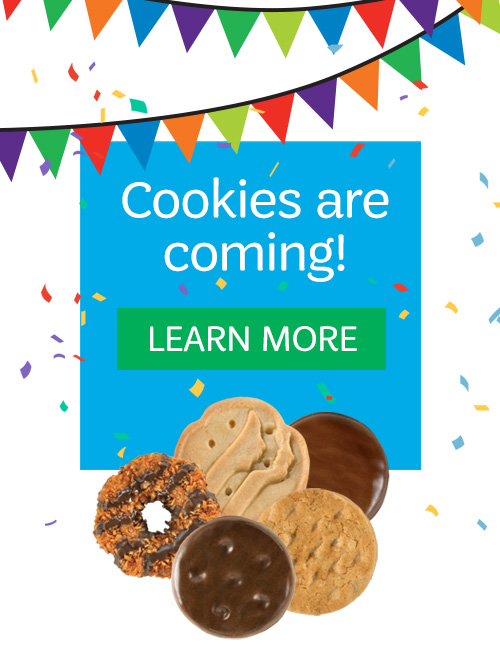 Date:
Sat Feb 06, 10:00 AM
- 10:45 AM
Registration:
Fri Jan 08, 3:00 PM
- Fri Jan 29, 5:00 PM
Program Type:
Council Event
Grades:
Brownie and Daisy
Come get a solid launch on the Cookie Season! Whether this is your first time selling cookies or you're a seasoned pro, the 2021 Virtual Cookie Rally is for you. Join us and other entrepreneurs for fun, informative guidance and advice to help you have a successful cookie season.
The links to the downloadable activities will be emailed a few days before the rally.
Cost includes patch, participation certificate and emoji sticks to use during the rally. Participants must register prior to January 29th to receive the listed package due to shipping times. Participants registered after January 29th will receive the Cookie Rally patch after the event.