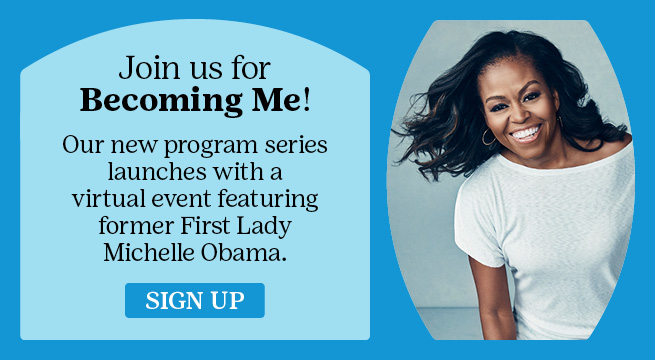 Date:
Thu May 06, 4:00 PM
- 7:00 PM
Registration:
Thu Apr 01, 9:00 AM
- Fri Apr 30, 9:00 PM
Grades:
Daisy - Ambassador
Girl Fee:
Free for registered Girl Scouts
Celebrate your story with Girl Scouts and former First Lady of the United States Michelle Obama on May 6 at 7PM Eastern Time or join us for an encore presentation at 10PM Eastern Time! This one-hour virtual event features a conversation with Mrs. Obama and current Girl Scouts as they discuss the power of finding your voice and the road to becoming women of courage, confidence and character. This members-only event is open to all girls and adults who join through Extended Year or renew their membership by April 30. New Girl Scouts are welcome and encouraged to join!