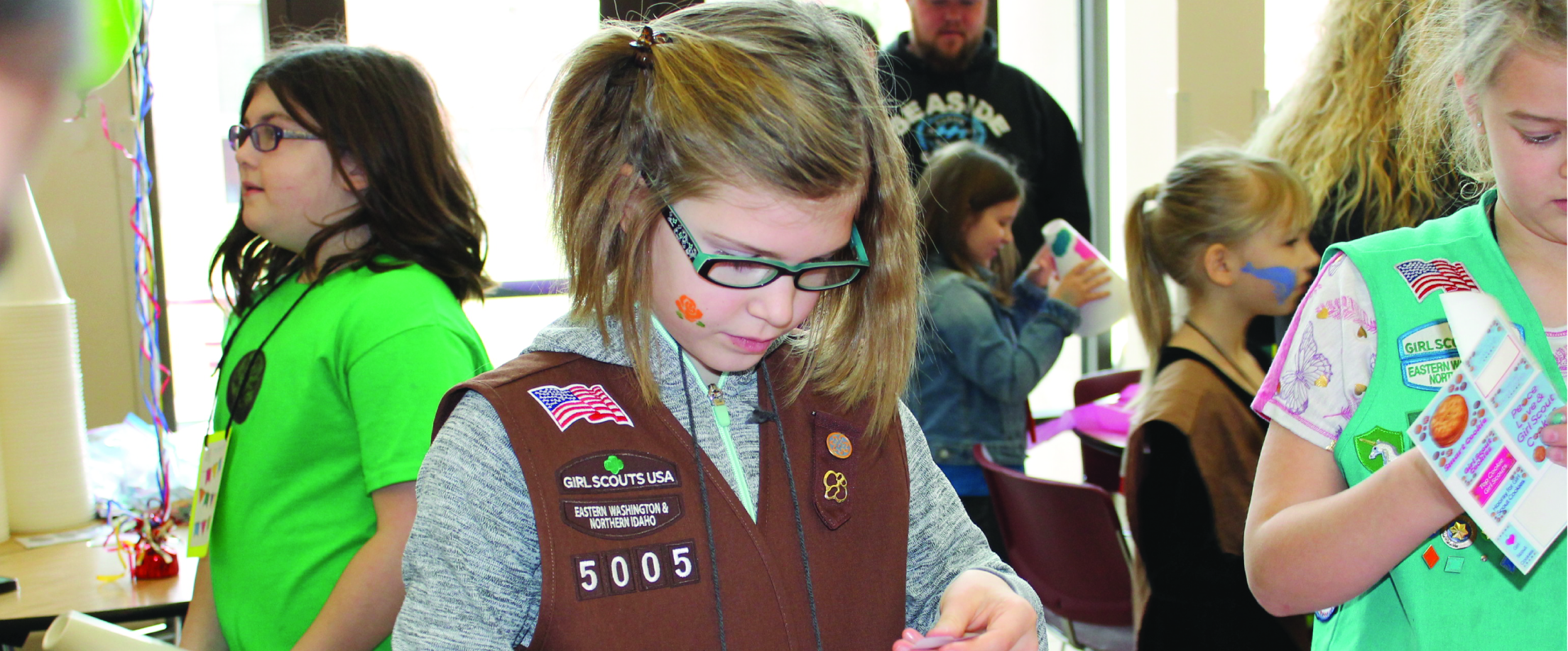 Our Council
Our council serves an area comprised of 19 counties in central and eastern Washington, and 10 counties in northern Idaho for a total of 29 counties covering 67,000 square miles.
The council is headquartered in Spokane, Washington and has regional field staff located in the Tri-Cities, Washington and Coeur d'Alene, Idaho.
GSEWNI serves approximately 4,000 girls in kindergarten through 12th grade with the help of 2,000 dedicated adult volunteers. Girls are at the center of everything we do as a council. Girl Scouts is the preeminent leadership development organization for girls, the leading authority on girls' healthy development and we are working daily with girls and women to transform the leadership landscape for girls into the next century. -  GSEWNI Policies and Standards
Annual Reports

Family Guides

Financial Documents
Administrative Office–Hours of Operation:
8 a.m. to 5 p.m., Monday through Friday.
GSEWNI Store Hours:
1404 North Ash Street, Spokane, WA
9 a.m. to 5 p.m., Monday through Friday
10 a.m. to 2 p.m., Saturday
Headquarters, Store and Program Center
1404 N. Ash Street
Spokane, WA 99201
509-747-8091